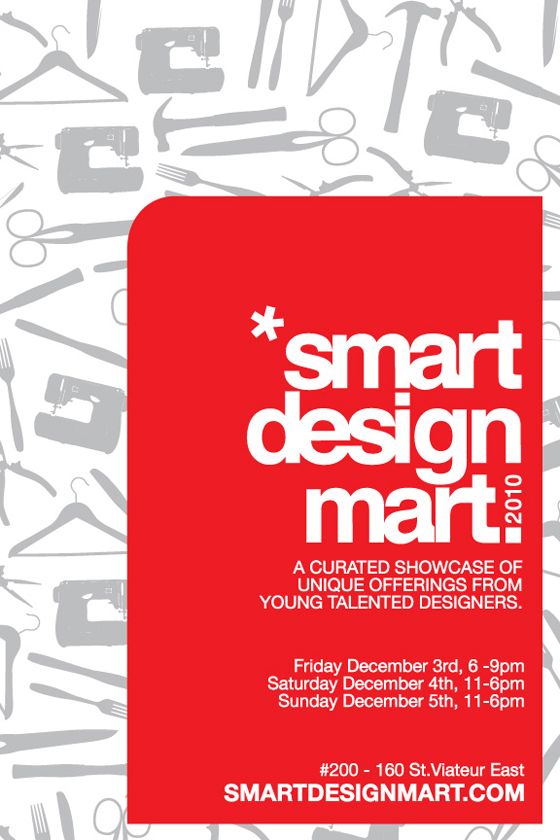 Sorry about the total lack of posts. Mary and I are both working all the time, she at her million jobs and over-the-top homemaking (sorry Mary, but you're just so good at everything), and me as I prepare for Smart Design Mart here in Montreal.
As you can probably tell from the image above, Smart Mart is a curated showing of some very talented designers and craftspeople from in and around Montreal. It opens this Friday (my Birthday!!!) and I'm rushing like mad over the next three days to finish sewing styles, print business cards, complete the clothing rack and table I built and take a bath at some point, hopefully. I'm lucky and happy to be a part of the event but it means this week is basically a write-off for me. Hopefully if you're in town you'll stop on by Friday, Saturday or Sunday to say hello.
If you'd like to see what I'm up to please visit my other blog,
ursaminorstudio.blogspot.com
, or check out my Etsy shop
*here*
for new clothing styles as I make them.
And don't forget to visit Mary at her seriously beautiful blog
Mary Hudson (aka anemone, honey)
if you'd like a study in ideal living.