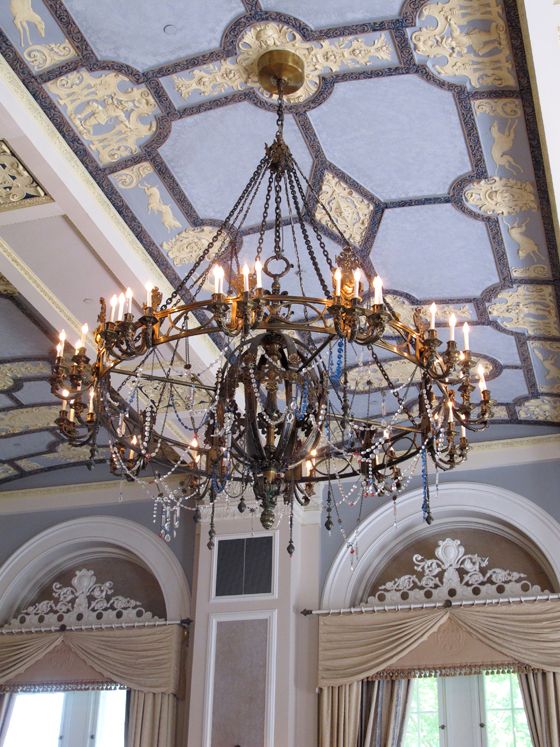 Over the top! R and I were gifted brunch for two at the Hotel Macdonald when we were married nearly three years ago but, somehow, could never find time to visit before now. We finally made it out this past Sunday and, of course, the whole experience was simply divine. I can never eat a ton of food in one sitting so buffets kindof don't make sense for me but the buffet brunch that the Hotel Mac puts on is such an experience that it's totally worth the insane price tag. The selection of food is amazing, a beautiful feast for the eyes as well as the tongue, and the empire ballroom and outdoor terrace & gardens make you feel like you're on vacation in some magical wonderland. Obviously, I could get used to Sunday brunches like this (in case anyone anywhere is taking note.)
Assorted muffins, danishes, pastries and croissants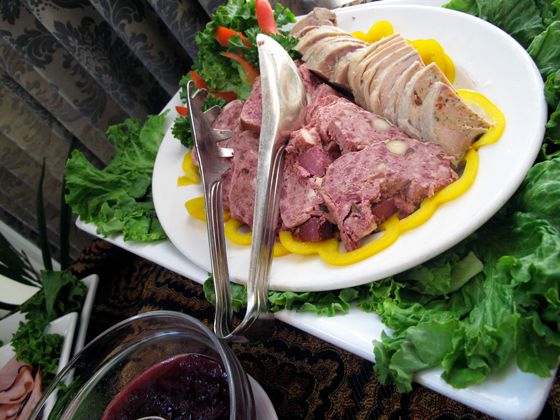 Pate and terrine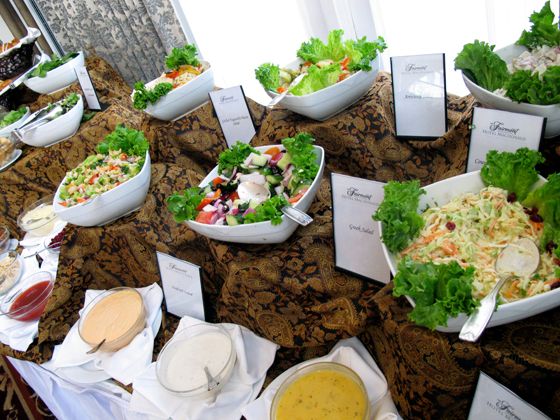 Numerous different salads and dressings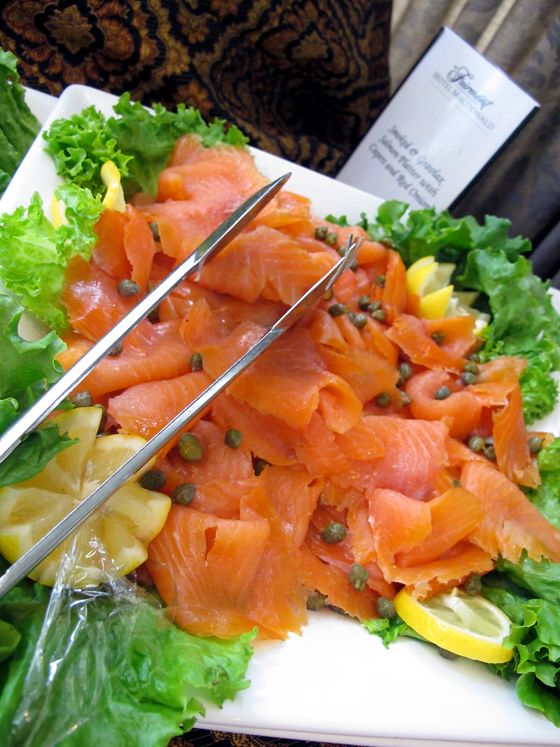 Gravlax smoked salmon with capers
Mussels with tomato, peppers and basil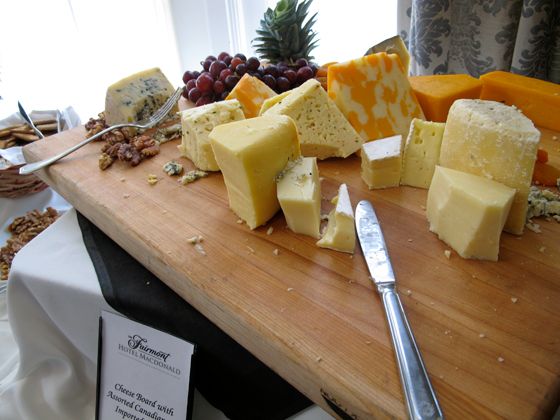 Cheese!!!
Cold cuts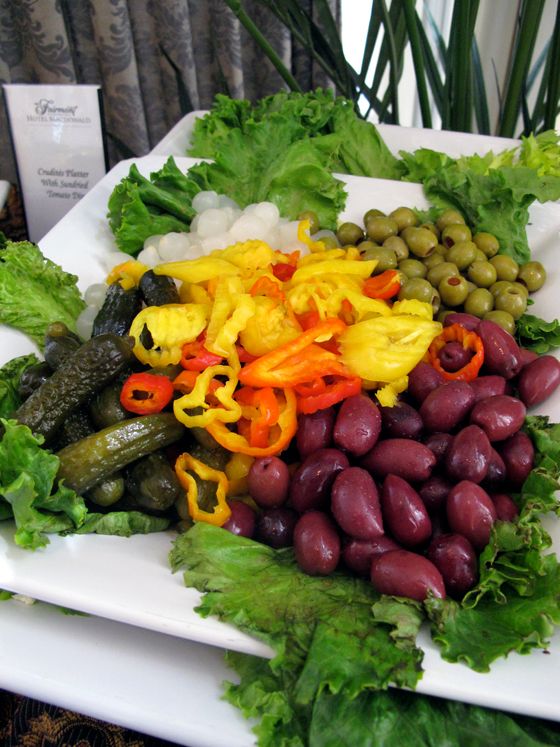 Briney delights
Self explanatory
Other items included roasted potatoes, eggs florentine, roasted vegetables, bison stew, sweet chicken chili, poached salmon in an orange ginger cream sauce, peel and eat shrimp, a made-to-your-specs omelette station, fruit and vegetable platters, a make-your-own crepe station, peach parfait, apple and wheatgrass smoothies......the list goes on.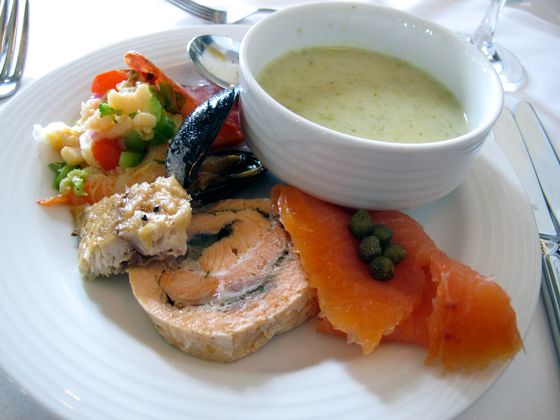 My first plate: Broccoli cream soup, gravlax, salmon roulade, smoked whitefish (which was so yummy), seafood salad, mussels and spicy salami.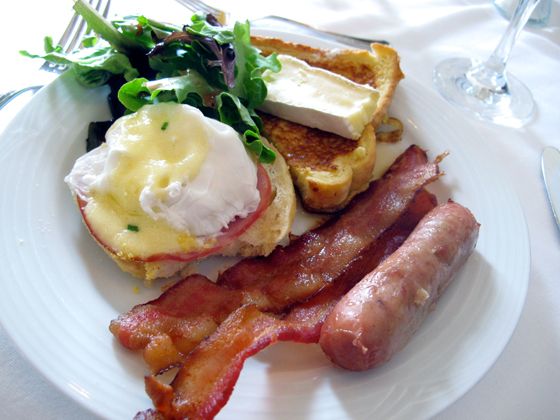 My second plate: Crispy bacon and sasauge, eggs benedict, caramelized banana french toast with brie and spring greens with raspberry dressing.

R's second plate: 7-grain risotto, baked penne pasta, spinach with blue cheese dressing and crackers & cheese.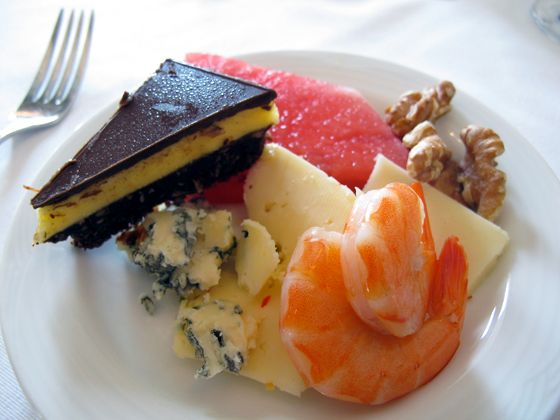 For dessert R had a slice of pecan flan and an insanely soft, chocolately, mocha cake concoction. They both looked amazing (everything did) but I was pretty full and decided to go for watermelon, walnuts, cheese, shrimp and a nanaimo bar. They kindof look weird all together on one plate but whatever, they tasted amazing. Oh, did I mention that brunch included bottomless mimosas?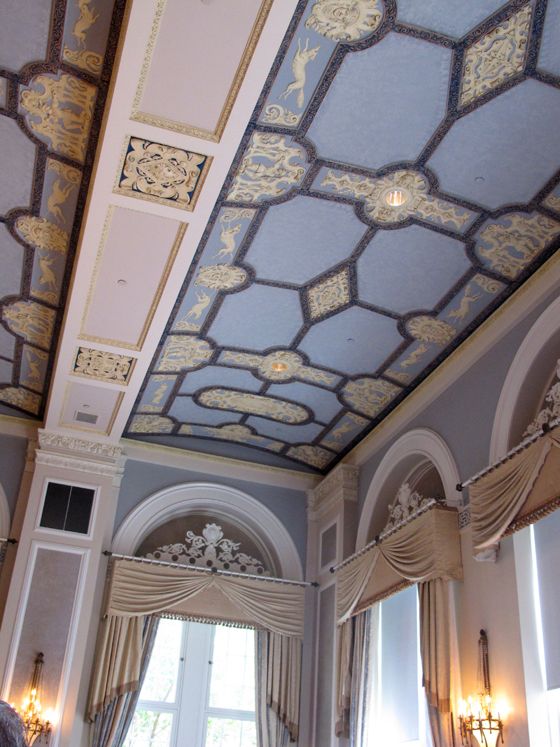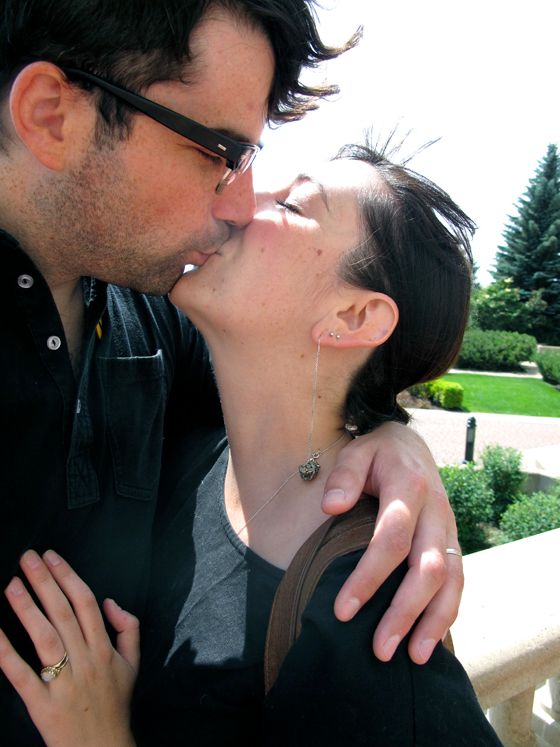 I am so going back for more, cost be damned. Perhaps at Christmas, anyone interested??