Gravity Pope
is having an insane sale, buy 1 get 1 free. I know, crazy right? Perfect for someone like me who doesn't earn an income at present. I stopped in on Wednesday and left with these two perfect black basics, a Modern Vintage ankle boot (my go-to height for mostly everything):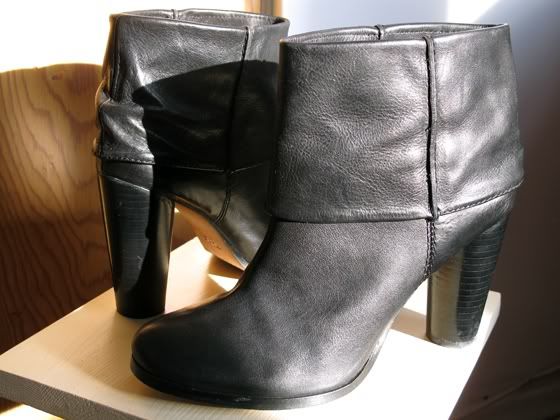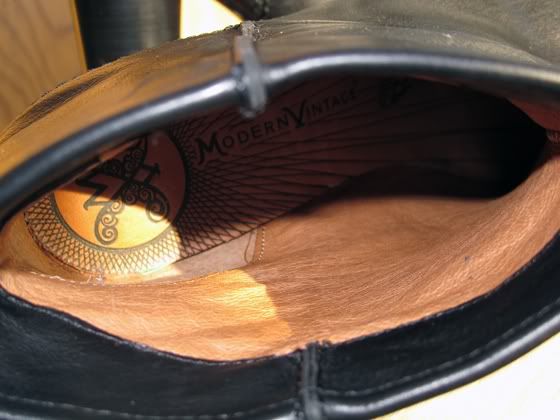 And these super simple Les Lolitas black knee-highs, a wear-with-anything sort of boot I've been looking for for quite some time.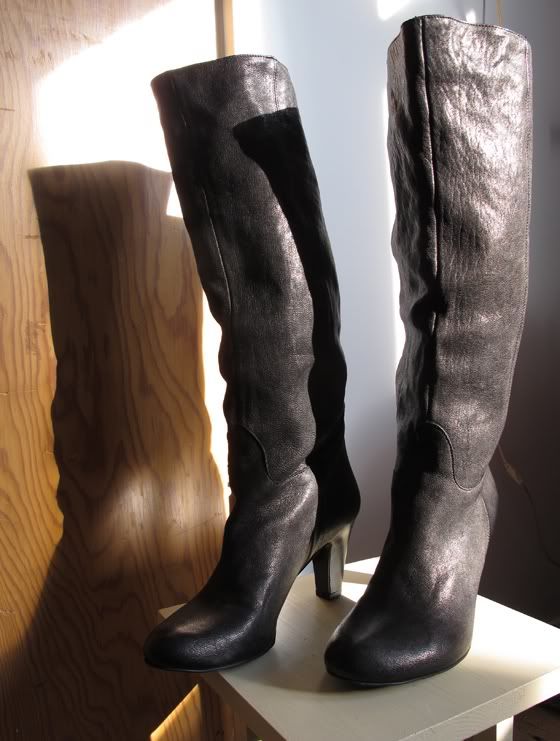 Total savings? $420. Not bad.