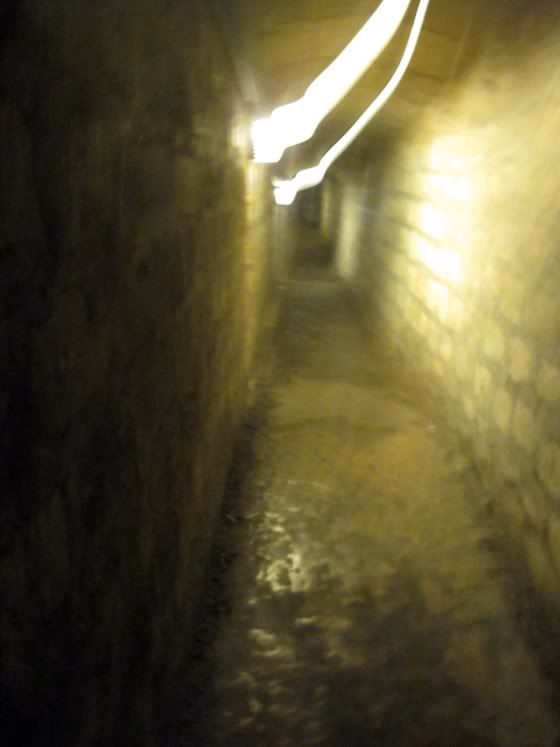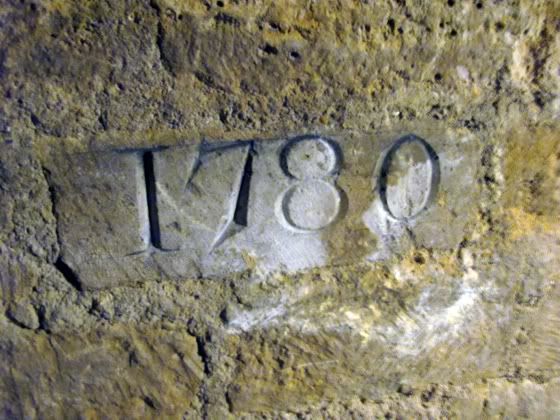 Our third day in Paris we visited the catacombs located deep under the streets of Montparnasse. Former stone quarries in (what were once) the southern outskirts of Paris, the catacombs found new life in the 18th century as an underground cemetery.

For someone who has seen a number of mines, quarries and dwellings associated therewith (all big draws on summer vacations past), I found myself in turns fascinated and terrified by the endless tunnels, caverns and dead ends hidden under the Paris streets. Places like this are, to me, thick with whispers, secrets and stories of the dead. They radiate a history of toil, of darkness, of silence, of the touch of many hands and shuffle of many feet which never fully vacate the oppressive, confining walls.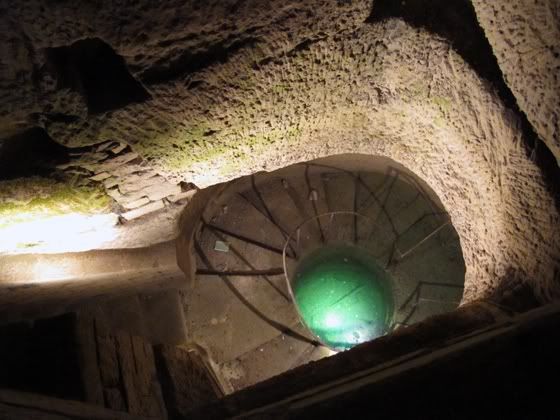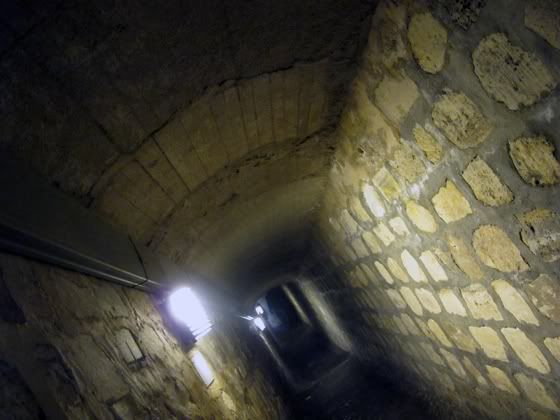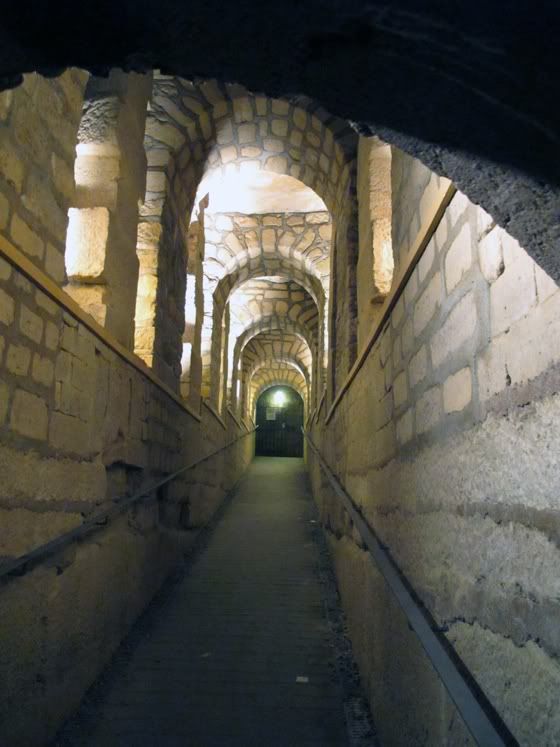 For me it's impossible to separate a physical space such as this with the individuals who worked it, walked through it, lived over it, built their houses from it, had their homes collapse into it, breathed in it, died in it.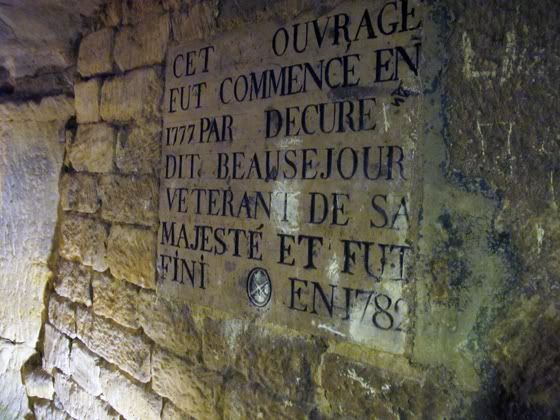 The decision to exhume and transport bodies from Paris parish cemeteries in the 1780s was a practical one. The conditions surrounding these overflowing graveyards had become insanitary and unbearable, as well as a serious threat to a water supply that was primarily well-based.

The question of where to relocate these bodies led city planners to the now-unused Paris quarries, a seemingly ideal resting place for thousands of nameless dead.

In time the bones (which had originally been simply dumped in the tunnels) were stacked and arranged - skulls and tibias, femurs and ulnas organized in elaborate patterns to create a proper mausoleum.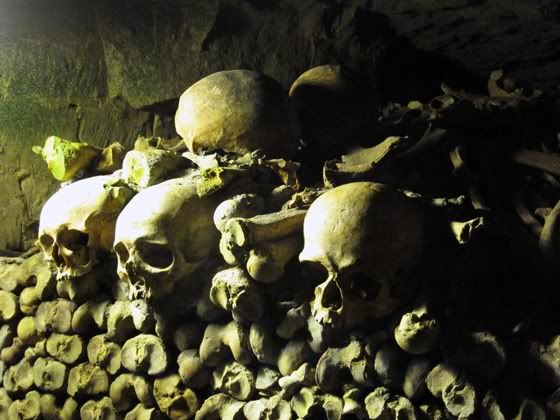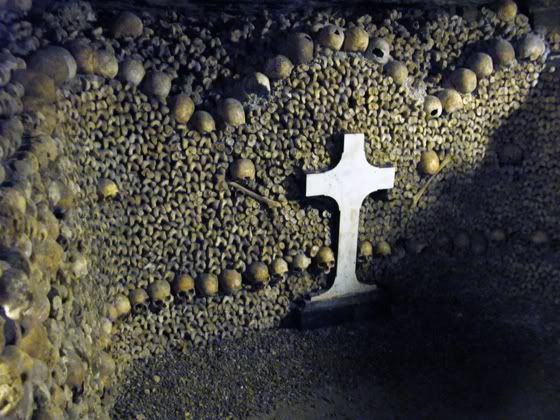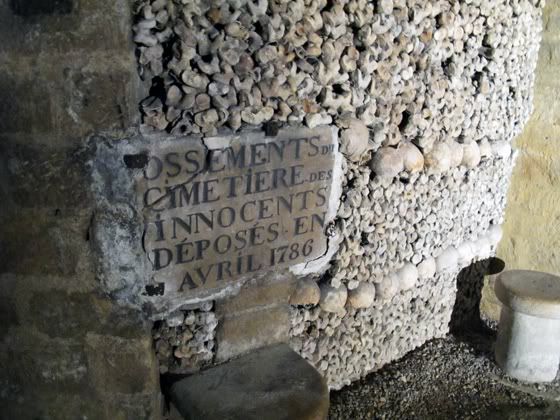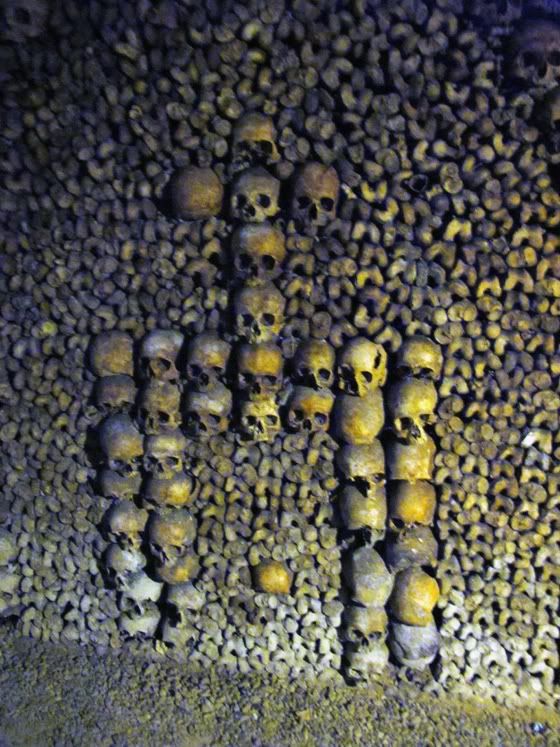 So fascinating to me, this overlap of death, of history, of finality. The human desire to create something from nothing is evident in both the quarry tunnels, and the monument to what is essentially a pile of calcium. The need to leave a mark for the future and to give the past context and meaning is just so human I suppose, certainly something I encounter in my own life.

A mesmerizing place to spend a Thursday morning. I wish my camera battery wouldn't have died halfway through, however.