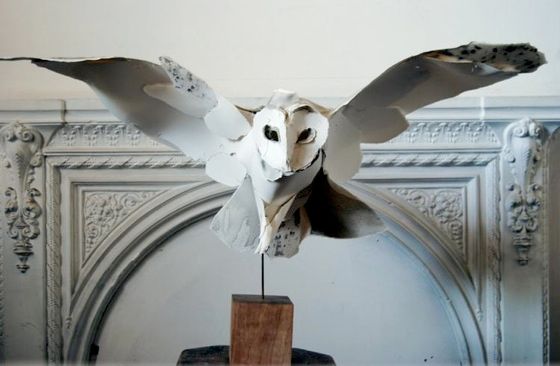 I came across the work of Sydney-based artist
Anna-Wili Highfield
when checking out the Australian blog,
shipbuilding
. All of the sculptures shown here are created out of paper and copper pipe. Anna's pieces are so thoughtfully constructed and yet display a sense of calm and simplicity. She has managed to capture the very nature of each animal, where there is mystery and sentiments deep within that humans can only struggle to comprehend.
But really I just think they are pretty and I would like one horse head please.