I'd special-ordered a long blazer from
Dace
for fall which, sadly, never materialized. Boo-hoo, I shed a little tear, picked my sorry self up off the floor, then remembered I don't have any money to spend on clothes anyway so yippee!
But I still wanted a long blazer. Story of my life.
Lucky I know how to make one so that's what I did this Saturday & this is how it turned out: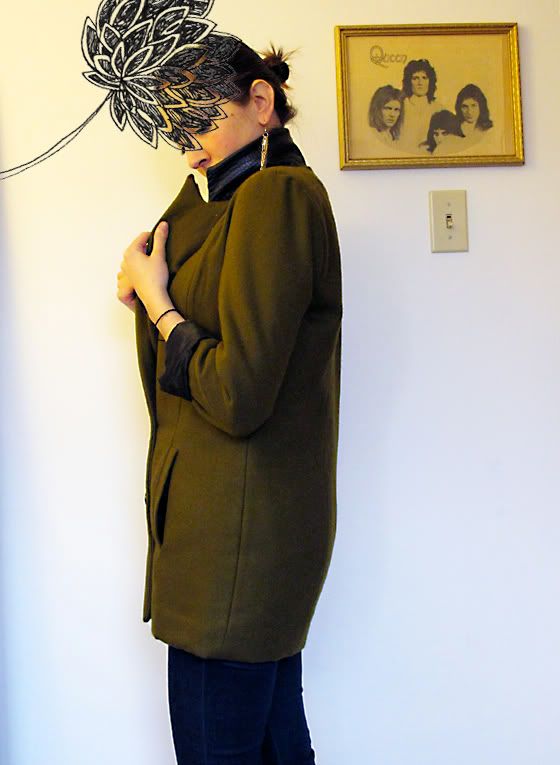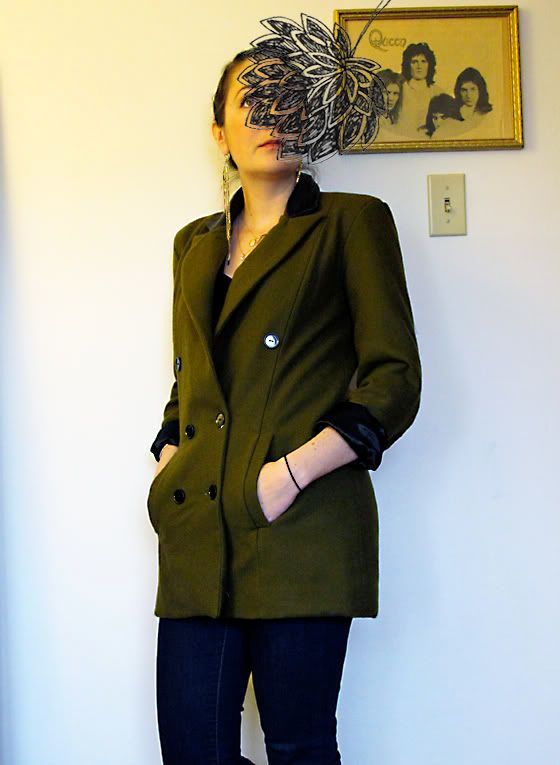 And the nice thing about making your own blazer? You can totally give it a leather collar and line it with kasha for cool weather which makes it even more perfect for you than the one you had ordered in the first place. I'm so excited to finally be making things for myself again.