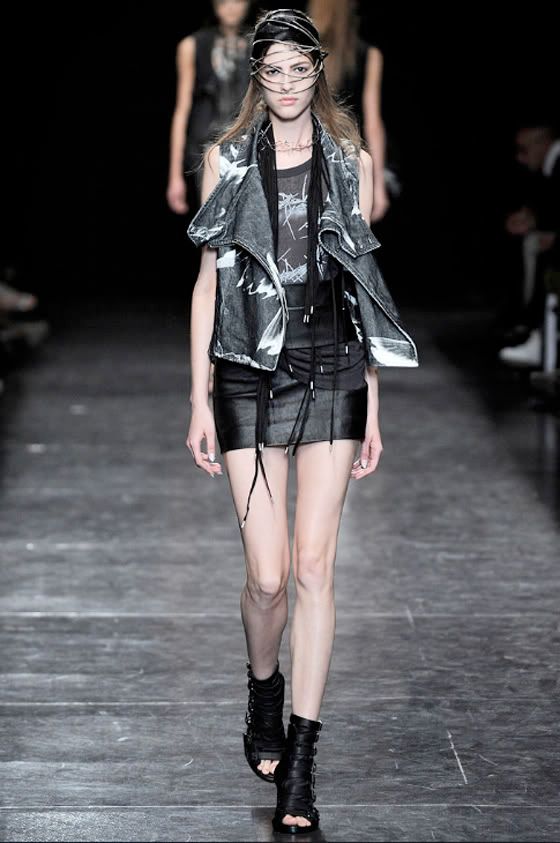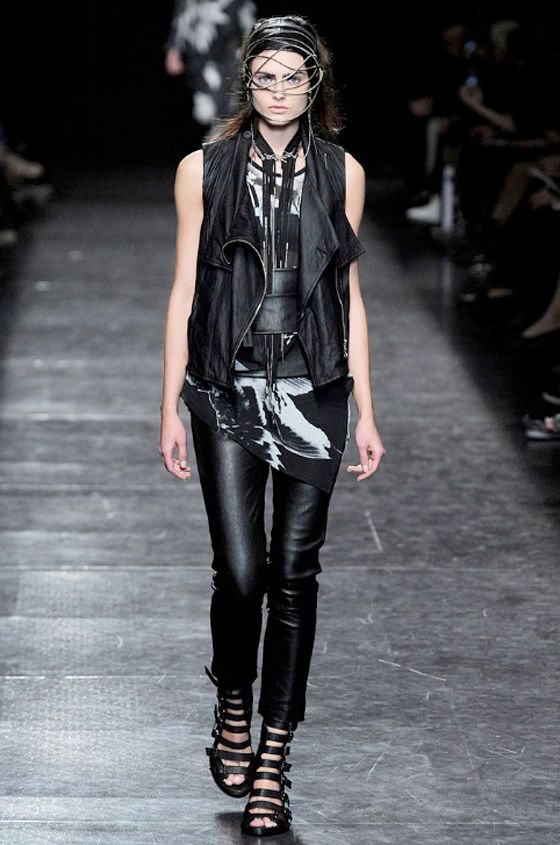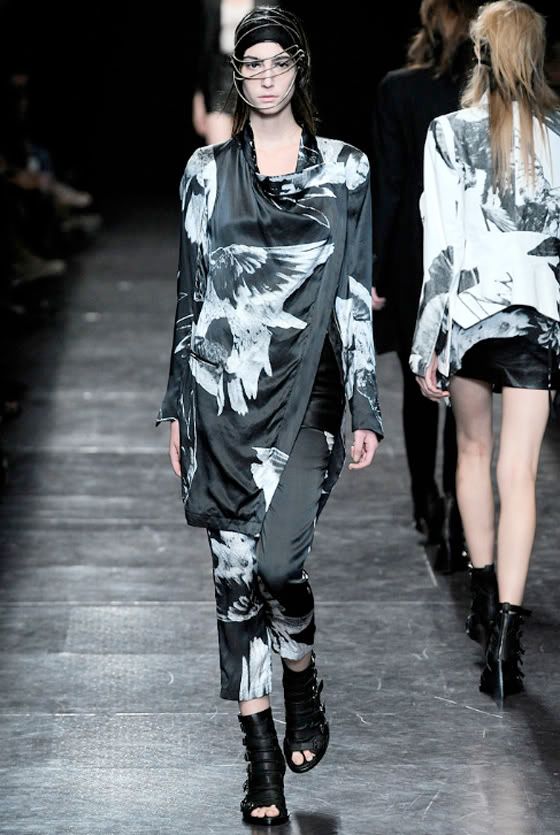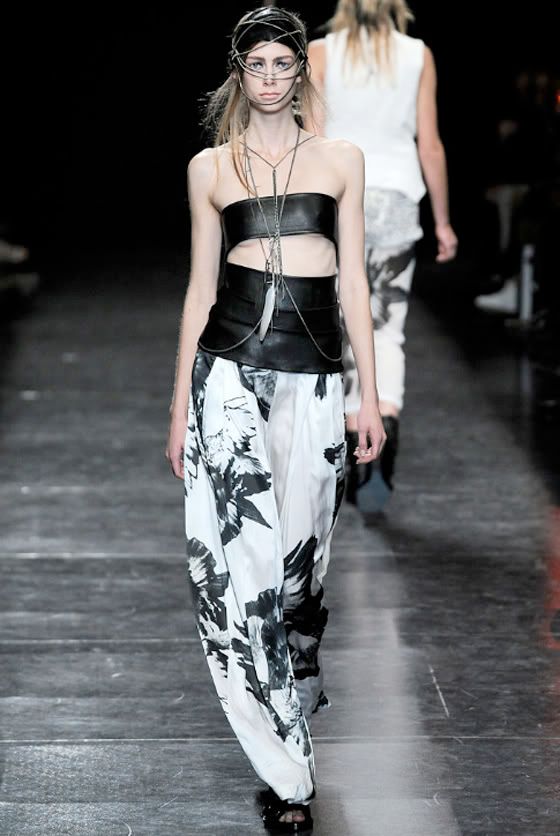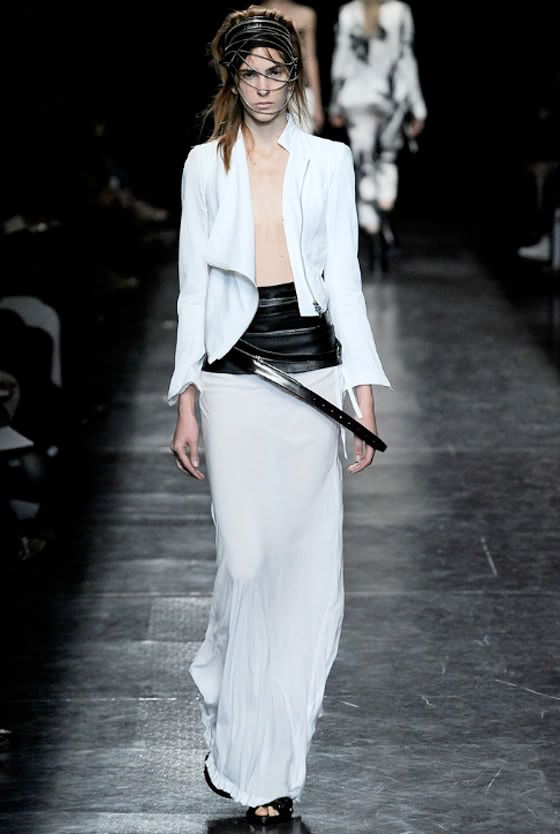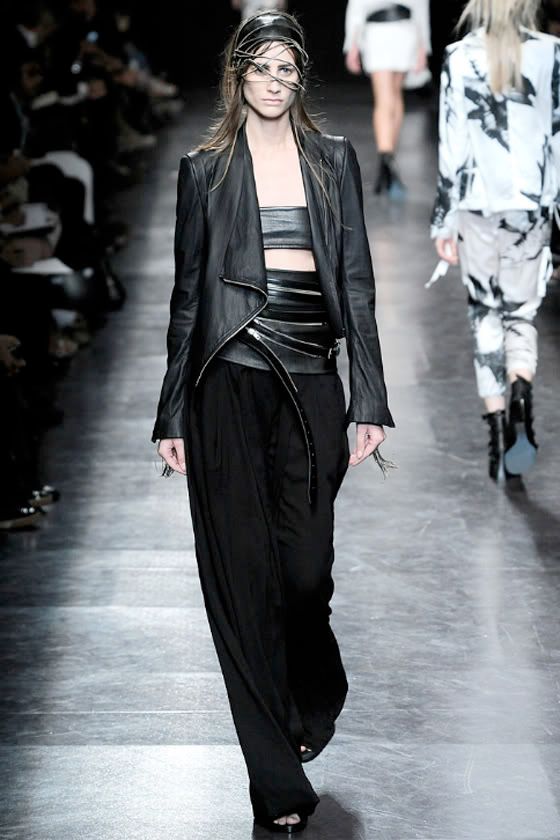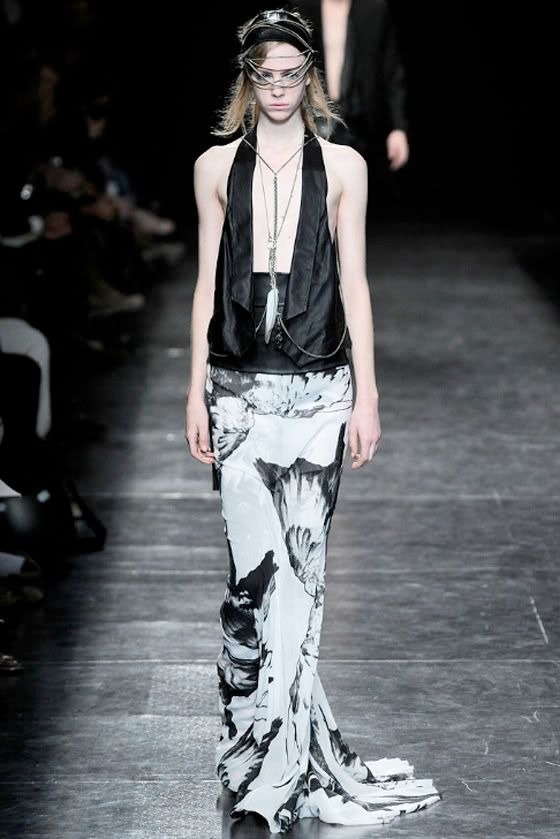 {ann demeulemeester images from
style.com
}
Perhaps I speak only for myself when I say this, but there comes a time when "pretty" is about the last thing a girl wants to project. A point is reached when freedom from all that harmless frippery and the move to a meaner, streamlined & seductively mature look seems truly desirable. The draw of making an impact vs. getting lost in the crowd.

Currently I'm feeling hugely inspired by Ann Demeulemeesters Spring 2010 collection. I love her use of skin, both human and animal, and the interplay of natural imagery & form with decidedly man-made accessories and attitude. In fact I'm rather obsessed with her zippered leather cummerbunds and chain & feather body jewellery, perhaps I'll have to work on versions for myself.

Also excited about the exaggerated length. I'm telling ya, floor-sweeping hems are the new body-con, mark my words.

ps. Mary, it snowed yesterday. Yes, I live where it snows in the second week of October. Please send furs and vodka.