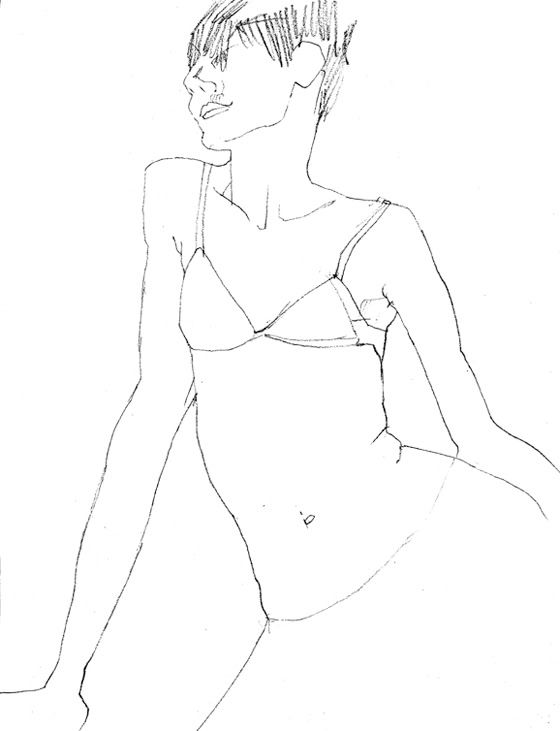 UGH. Still no camera and it's driving me nuts.
Spent a portion of last night looking through old sketchbooks and found this beauty from the '90s! yo. It always amazes me how little my drawing style has changed in 10 years -- not necessarily a good thing, I know. It's called growth friends, I need to learn it.
Anyway, it was a nice way to waste time as I avoid the great closet clean-out of 2009. Seriously, the situation is out of hand. I need to get rid of
at least
2/3rds of what I own to make my bedroom remotely liveable again. Am I wrong to believe that this will greatly improve my quality of life? After all, I've never been one to deal well when I have too many options - menus are my nemesis.