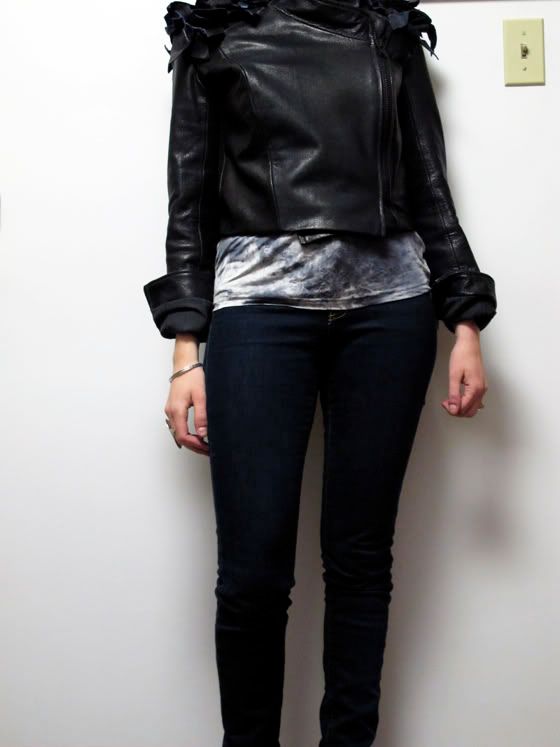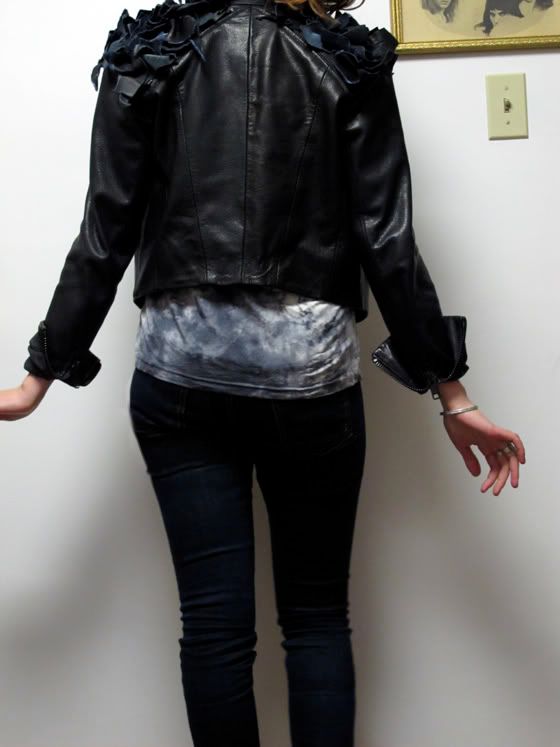 For months now I have been fiercely, impatiently,
hungrily
awaiting the arrival of the one piece of clothing I can't live without. Ever since looking at F/W '09 catalogues with
Jessica
last February (was it really that long ago?) I've been obsessing over The Jacket.
Let's talk about The Jacket. The Jacket is a handcrafted, hand dyed, knockout leather coat from Vancouver line
MONO
or, as my friend John put it, "the best line to come out of Vancouver in 10 years". I can't help but agree. I love The Jacket. I love how it makes me feel ferocious yet still girly as all get-out. I love the shoulder detailing reminiscent of feathers or petals but also touch-me-not barbed armor. I love that the shoulder detail can be zipped off for a more streamlined look. I love the zippers at the wrists for easy cuffing. Most of all I love that I am the only person in the city who owns The Jacket. This may change, of course, but for today, and for a little while, I'm going to revel in my one-of-a-kind showstopper. I feel like I've been waiting for this coat my whole life.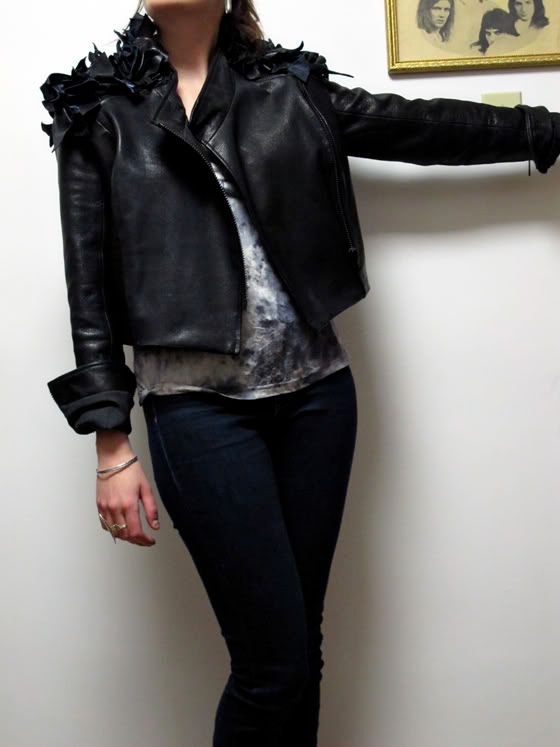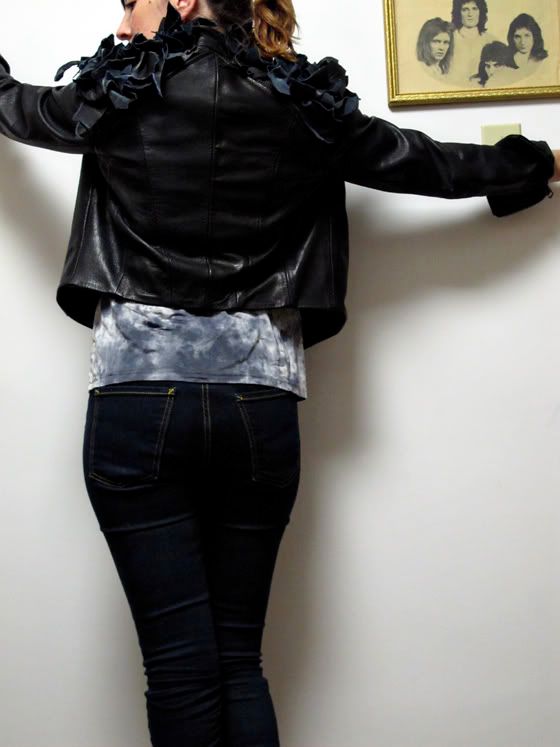 I need to make a little adjustment on one of the front seams, otherwise . . . perfection.