Okay so we don't make the best private eyes.
Liz and I had to catch some of the many law enforcement officers we saw in Europe. I only wish we had captured more photos for you, but I didn't want to risk getting yelled at by a cop -- or in the case of the Spanish (bottom photo) I didn't want to get too many dinner invites.
P.s. The Paris cops were seriously bad ass.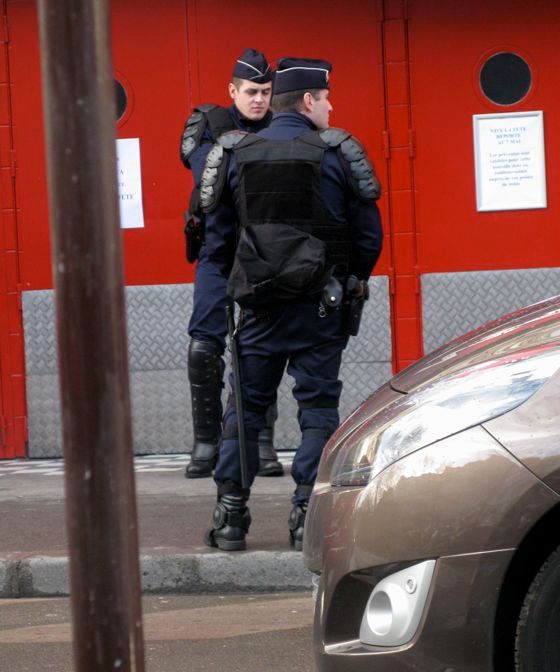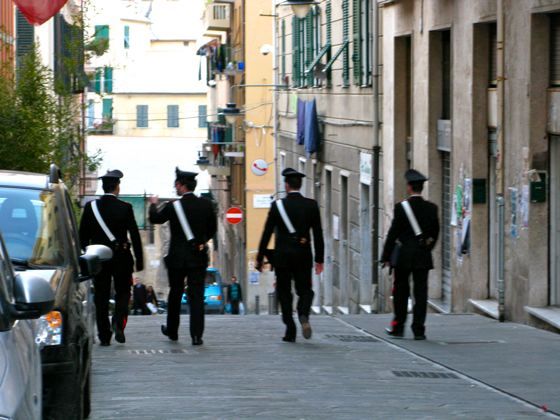 Update!

I'm going to hijack Mary's post to add this photo of the cop at the Eiffel Tour. He soooo knows I'm taking his picture despite my attempt to be discreet.